What is a tournament readiness blueprint?
A proven framework that helps players:
Prepare for the unique challenges of a golf course
Identify and adapt to relevant course conditions
Prepare skills in a way that creates certainty and predicability
Develop a mental readiness plan that allows them to perform under pressure.
With a tournament readiness blueprint, you can walk to the first tee with the conviction and confidence that comes from effective preparation— that comes from knowing that you have a leg up on the competition before you even hit a shot. 
Primed to Perform will help you replace the frustration and anxiety that often accompanies competitive golf with clarity and belief by providing you with a step-by-step framework to follow. 
Most tournament players are dedicated to working hard on their games in the lead up to an event, but are just unaware of the level of preparation that exists at the highest levels of the game. It represents a massive area of opportunity for many. And it doesn't require all the hard work that goes into a swing change or require any physical gifts— for many its just a matter of knowing what to do.
Working with the best players in the world has given us the unique opportunity to observe a behind the scenes perspective of how those players prepare to perform their best when it counts. In many cases, it's taken those players many years, many tournaments, and many failures to formulate the blueprint that they now follow. We created this course to give you the opportunity to bypass all the years of experience that is otherwise necessary to approach your preparation with such wisdom and skill.
New clients often describe their personalized readiness plan as a cheat code to tournament golf. One that they wish they had discovered much earlier. They really see it as a huge competitive advantage over their peers who are often oblivious to this level of preparation. A goal for all of our players is that they're the most prepared players in the field— but more than anything, they don't have to wait around for their game to be firing on all cylinders to still perform well in an event. Through expert preparation, they can take their B or C game and still put together a solid outing. 
Your effort sets your floor. Your strategy sets your ceiling. If you've experienced the the frustration of playing below your potential in competition, its time to get Primed to Perform.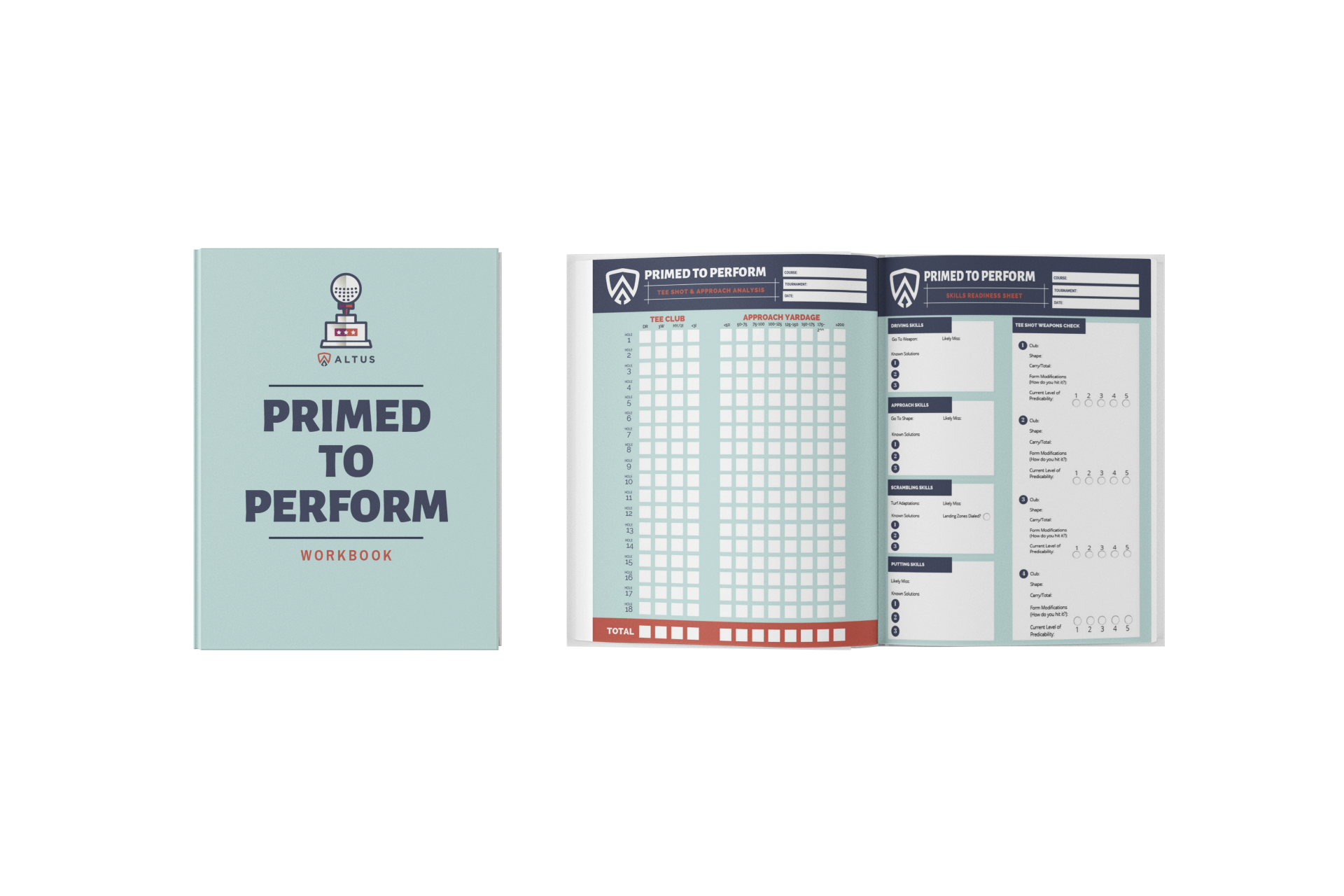 PRIMED TO PERFORM WORKBOOK
In addition to 23 lesson course, you'll also have access to a fillable workbook that will guide your through the entire tournament preparation process.
MEET YOUR COACHES BELOW
Cameron McCormick
With extensive knowledge in biomechanics, motor learning and psychology domains, Cameron has developed an international reputation as a sought after coach to players at, or aspiring to, high levels of competitive mastery.
McCormick's client list covers the gamut from beginner to major winners. He is most well known for coaching PGA Tour winner and 2015 Masters and U.S. Open Champion, Jordan Spieth since the age of 12. His clients, past and present, include over 20 combined PGA, Champions, Web.com and LPGA Tour players & 4 USGA Junior Amateur champions.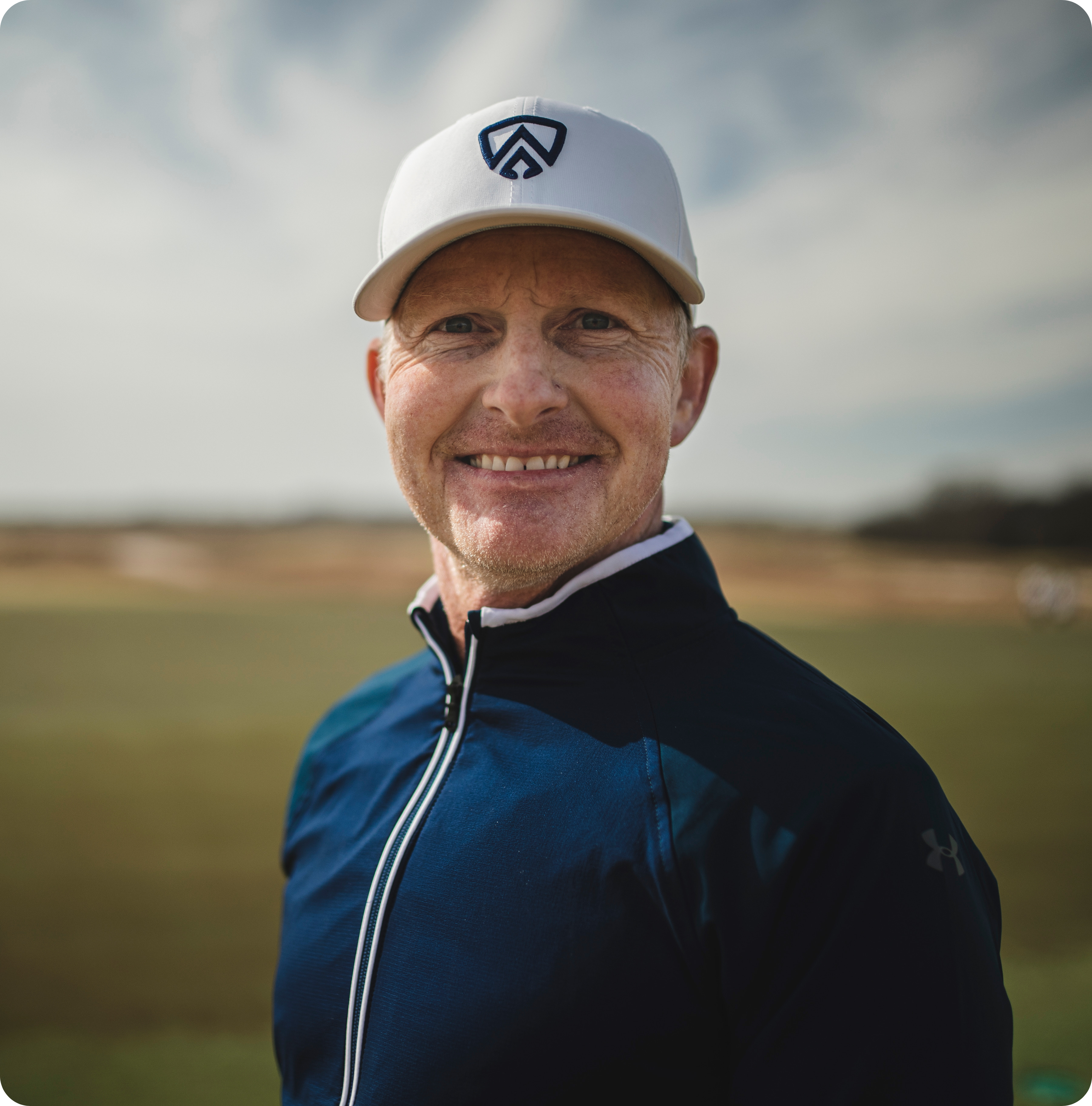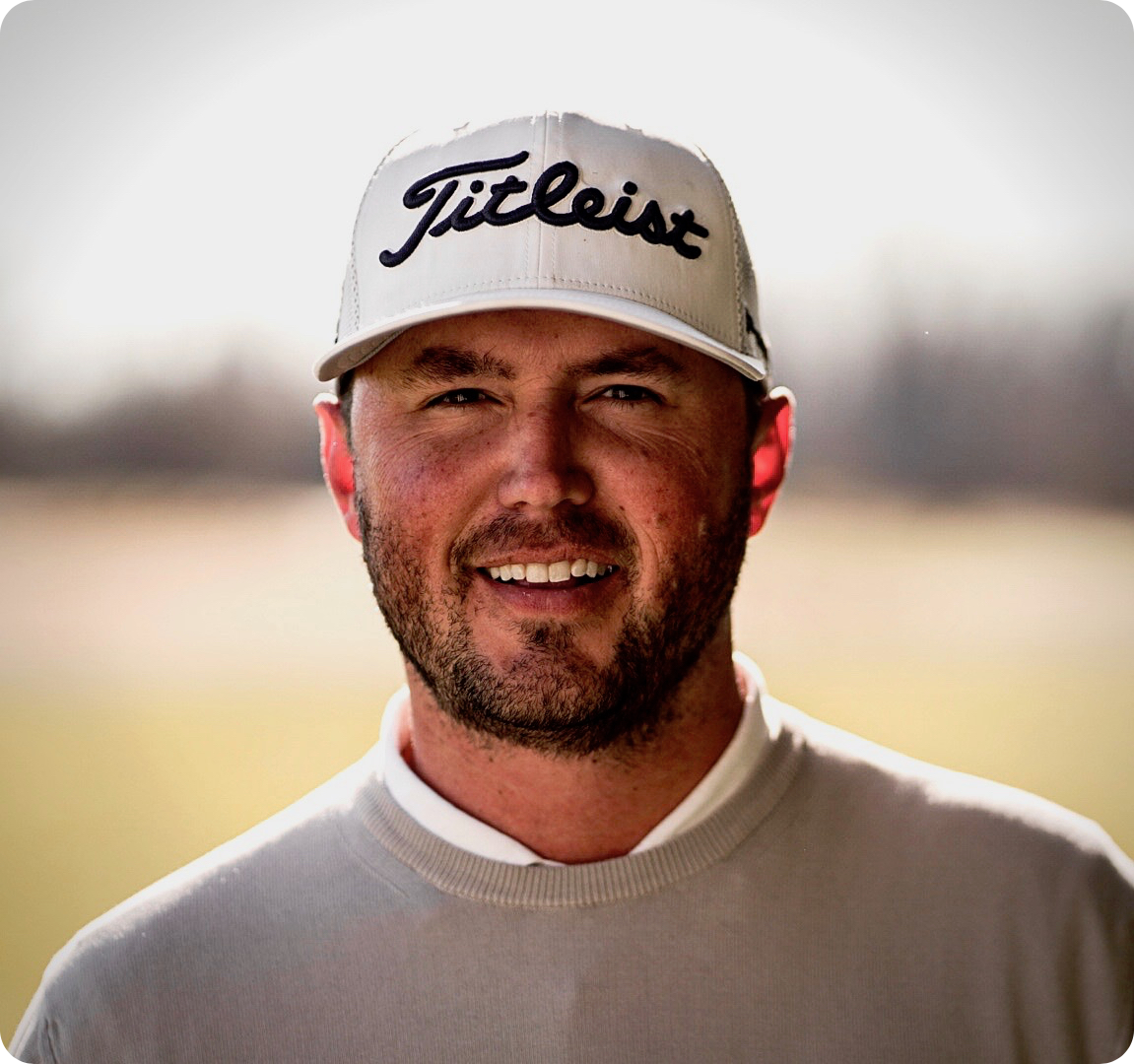 Corey Lundberg
Corey is COO and High Performance Coach at Altus Performance. He has been recognized as a Best Young Teacher in America by Golf Digest (2014-2020), selected as one of Golf Digest's Best Teachers in Texas and was named a Top 50 Kids Teachers in the United States.
Corey has worked with players of all ability levels from the Top 100 in the World, PGA Tour, European Tour collegiate players, competitive youth golfers, elite amateurs, and recreational players alike. 
Andrew Lewis
Since becoming a Class A PGA Professional in 2010, Andrew served as director of instruction at two facilities in the Dallas area before becoming Facility Director for Altus Performance at The Clubs at the Tribute.
Andrew enjoys coaching players of varying skill – from competitive juniors, nationally ranked amateurs, touring professionals, and club golfers alike. Andrew tailors his coaching style to fit the needs of the player in front of him, not a one size fits all approach. Through the use of skill assessments, statistical analysis, on-course training, and necessary technology, Andrew can help bring lower scores to golfers of all skills levels and make this great game even more enjoyable.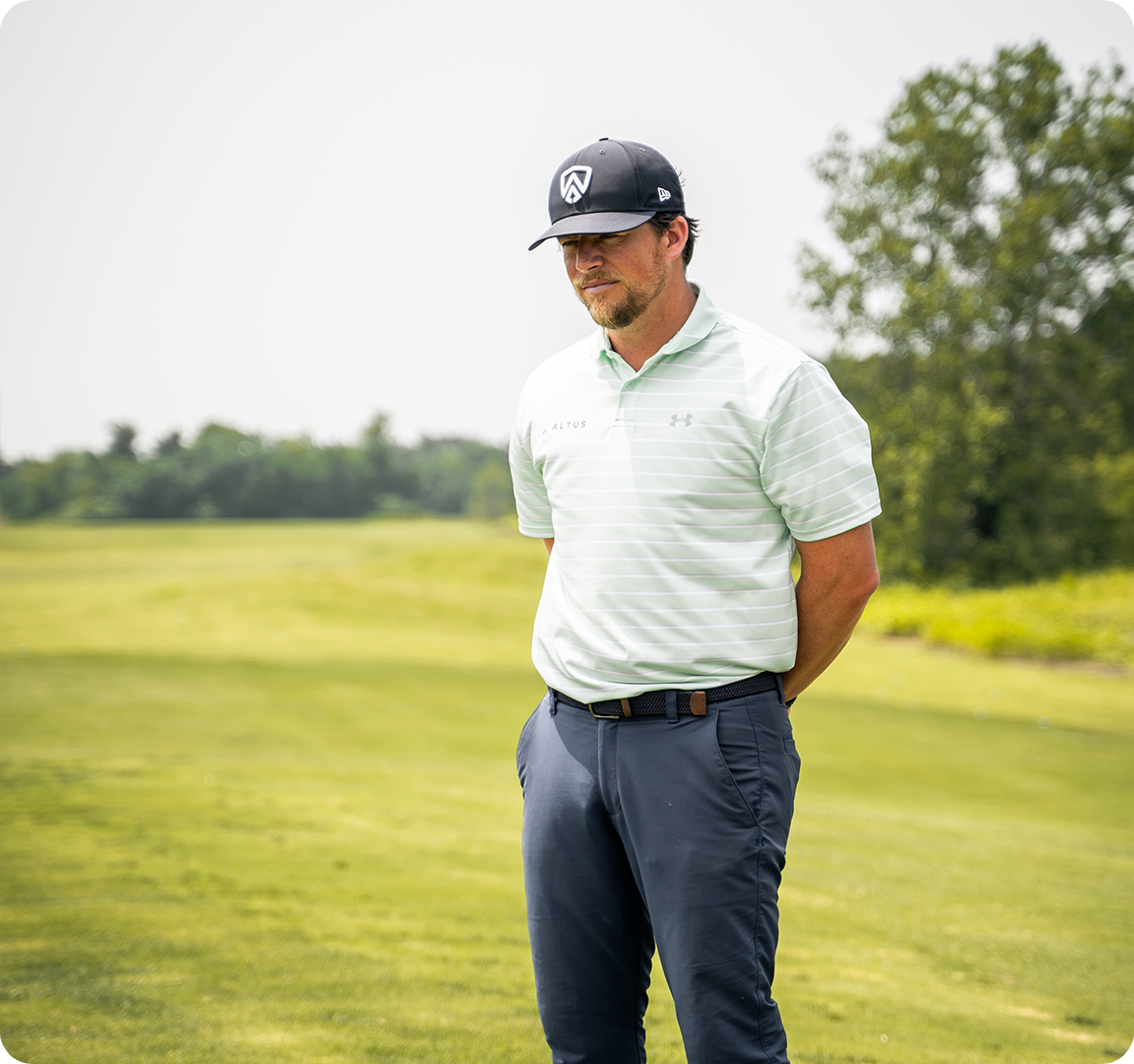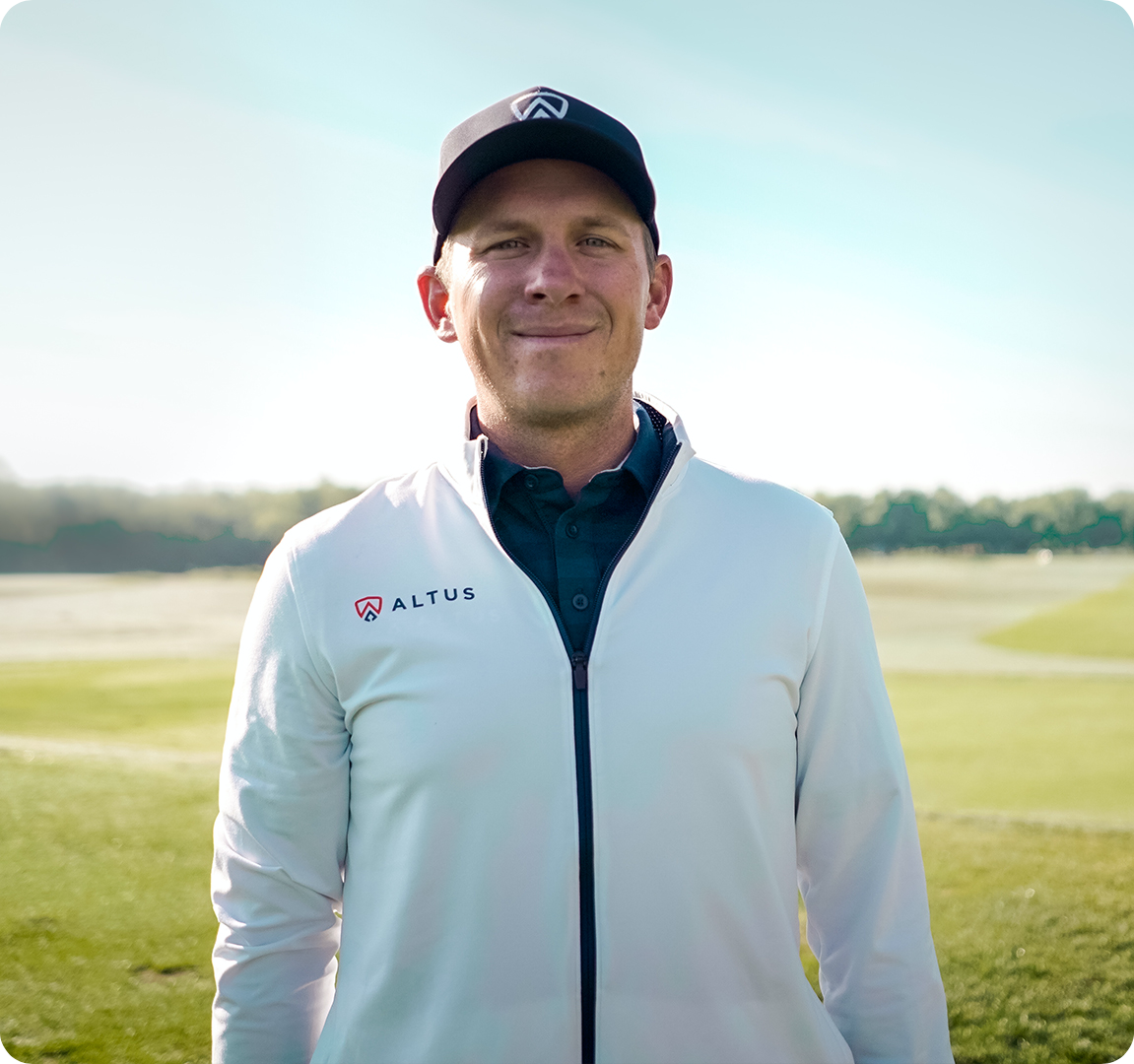 Nick Dunn
Recognized as a Best Teacher in Texas by Golf Digest, Nick serves as the Director of Residential Programming and High Performance Coach for Altus since 2018.
In 2014, Nick became the head coach of the men's golf team at Carnegie Mellon University. After just two seasons, Nick led the 71st ranked program to 6 tournament victories and climbed 51 spots in the rankings to the decade high ranking of 20th.
In 2016, Nick became a lead instructor at Saddlebrook Golf Academy in Tampa, FL. While at Saddlebrook, Nick was coaching a team of elite youth athletes, running adult programs, teaching collegiate and professional players, and overseeing all college recruiting for the academy. During his time coaching, he has demonstrated industry leading expertise in course management, short game coaching, and elite player development.
ALTUS PROFESSIONAL CLIENTS UTILIZING AN ALTUS TOURNAMENT READINESS PLAN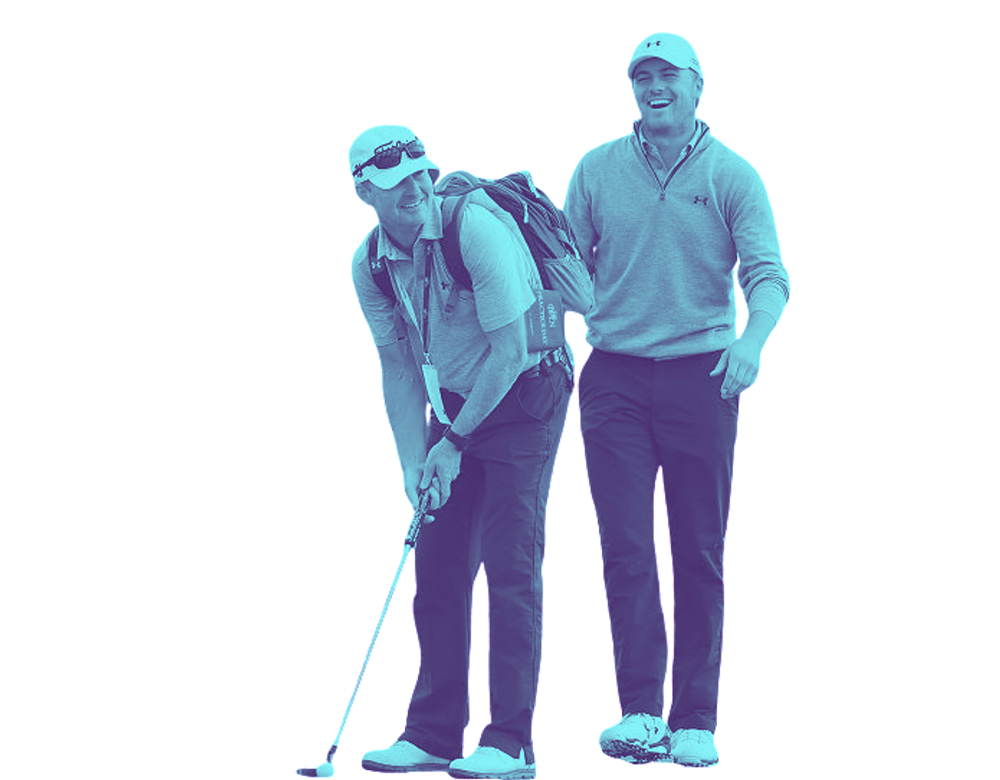 Jordan Spieth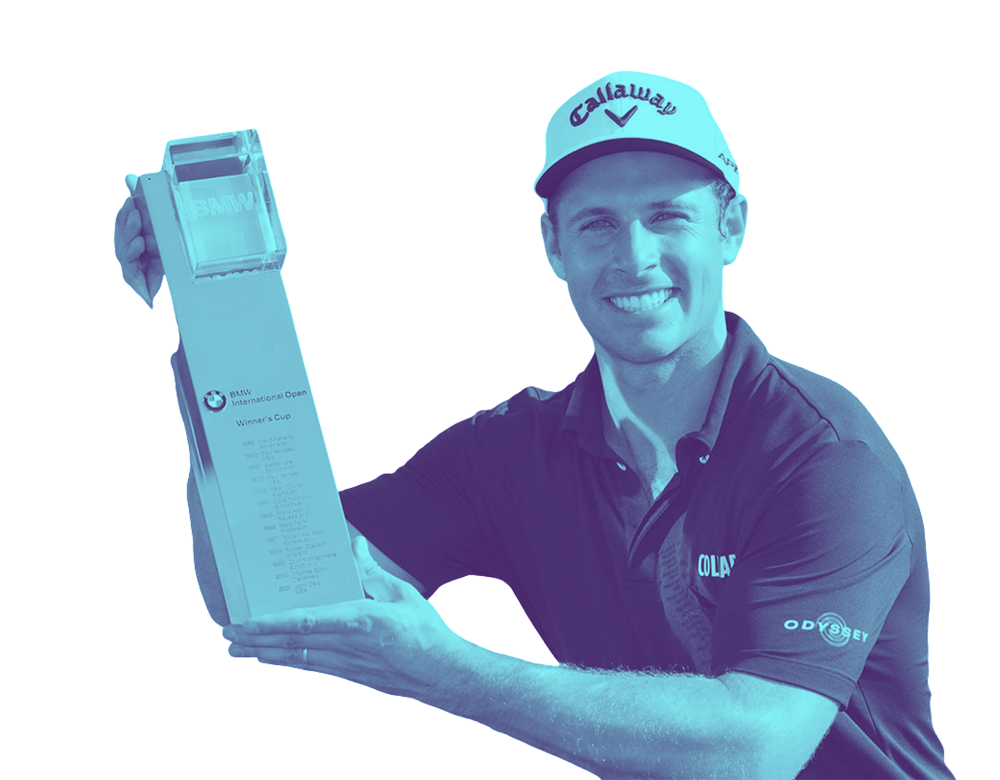 Andrea Pavan
Harry Higgs